K900 Marker Printer
Efficient and economical device for marking wires, cables and electrical equipment. Marking electrical installations has never been so easy.
Free delivery from 350 zł
You can connect the K900 to a computer using a USB port. Thanks to the original software that comes with the marker printer, you can conveniently process and print large amounts of data. It is also possible to save data prepared on the computer in the printer's memory and then print directly at the workplace.
High-quality, durable markers printed with the K900 do not require high financial outlays. In addition to the favorable price of the device , the K900 marking printer guarantees very low operating costs. Your designs will get a professional look without a major budget boost. The K900 marking printer is the ideal solution for those looking for an accessible, high-quality device for marking electrical distribution cables.
Professional marking of electrical installations has never been so easy.
K900 Marker Printer Specifications
prints on PVC profiles with a diameter of 2.0 to 6.0 mm - oval and round profiles
printing on heat-shrinkable sleeves with a diameter of 2.5 to 6.0 mm
printing on self-adhesive labels with a width of 6, 9 and 12 mm
connection to a computer via USB port
software included in the price - unlimited lifetime license, you do not pay any software fees
thermal transfer printing - high durability of markers
resolution 300 dpi
printing speed of markers 25 mm/s
LCD display – 14 characters x 2 lines
6 font sizes
1 font type
prints up to two lines (minimum profile diameter for two-line printing is 4.0 mm and minimum tape width is 9 mm)
automatic numbering 1-99
print text with character sequences
1000 character cache – the number of characters that can be printed in one print job
1 GB internal memory (128 files)
automatic cutting of printed material
solid plastic suitcase included
weight 2 kg
dimensions 290 x 270 x 100 mm
operating temperature: 15°C – 35°C
2 years warranty – Under the "2+1" program, it is possible to buy an additional year of guarantee for PLN 199.00
The price of the K900 printer includes: software, ribbon, adhesive tape, case, USB cable, power supply and knife.
The K900 is the successor to the S700E
K900 Marker Printer - Consumables
PVC Profiles
Heat shrink sleeves
Tapes, colouring and self-adhesive
Accessories (power supply, profile feeder, knife, etc.)
Markers
7 other products in the same category: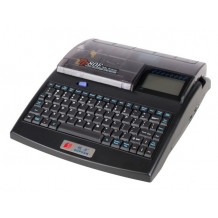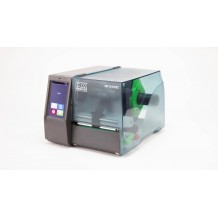 MK10-EOS2 - Thermal transfer printer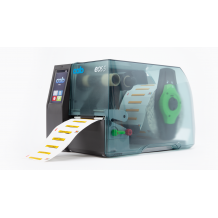 MK10-EOS5 - Thermal Transfer Printer